Thursday, March 24th, 2011 Posted in News | No Comments »
Thanks so much for all the folks that came out to see our film and concert at the beautiful Rubin Museum in New York. Also a big thank you to the folks at the museum who were such a delight ...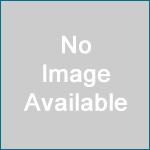 Thursday, October 29th, 2009 Posted in News | 1 Comment »
The film screening and concert at National Geographic went exceptionally well, with a packed house. Thanks so much for everyone's encouragement, the compliments keep pouring in...We were very lucky to have Nepali songwriting legend Prem Raja Mahat joining Tara ...