February 13th, 2013
Dear Friends in Kathmandu,
We cordially invite you to attend the 2013 Sarangi Master Class, a celebration of Nepali folk music and traditional culture.
DATE: Friday 22nd and Saturday 23rd February, 11AM – 4PM
LOCATION: Nepal Music Museum, Tripurashwor, Kathmandu (see map)
This annual event will feature rare musical performances, storytelling, and lessons from the following living legends of Nepali folk music:
Tirtha Bahadur Gandharba of Tanahun
Hum Bahadur "Honi Maya" Gandharba of Palpa
Janga Bahadur. Gandharba of Dang
Padam Gandharba of Gorkha
Yazya Bahadur Gandharba of Gorkha
While the event is primarily intended for advanced sarangi students to learn from these elder musicians, we invite the public to attend to observe. Admission is free, but we request a 200rp donation. These intimate lessons will be held in Nepali language.
This event is organized by the Mountain Music Project, which works to encourage the preservation of musical traditions in rural and under-served communities. For more information, please visit www.mountainmusicproject.com.
We would be honored by your presence at this celebration of Nepal's rich musical heritage.
Sincerely,
The Mountain Music Project
Contact:
Suresh Gandhari: 980 326 0733
Jacob Penchansky: 981 821 0700
Music Museum of Nepal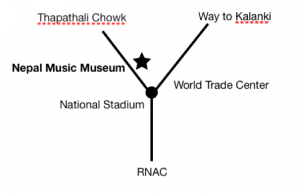 One Response to "2013 Sarangi Master Class in Kathmandu"

By minu on Feb 25, 2013

Thanks for master class