Store
Buy a track and support Nepal Relief Operations
The Mountain Music Project is partnering with #WeHelpNepal and Americana music legends, Tim O'Brien and Abigail Washburn, to help victims of the series of earthquakes that have devastated Nepal. All donations and proceeds from the sale of "My Home is Across the Blue Ridge Mountains" by The Mountain Music Project featuring Tim O'Brien & Abigail Washburn go directly to We Help Nepal who is actively working on the ground in Nepal with disaster relief and development projects. Preorder the track on iTunes or Amazon.
In addition to purchasing this track, those who wish to contribute to the mountains of work to needed be done to care for earthquake victims and to rebuild Nepal, we hope you'll consider a donation to We Help Nepal.

Or follow this link to donate.
CD's and DVD's of our Music and Film Projects
DVDs of our documentary film and our collaborative CD, featuring some amazing Nepali and Appalachian artists, are now both available for purchase on City Hall Records.  The DVDs for our documentary film are available direct from City Hall and from Amazon.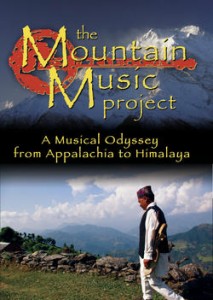 CDs are available at City Hall Records,  on iTunes, and Amazon.